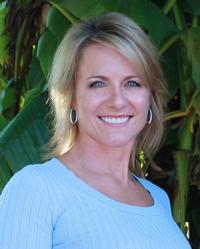 Laura Chilcoat
Broker/Owner
(704) 201-2805
Laura Chilcoat has been selling real estate in and around Lake Norman for over twenty five years. Laura has served many roles in her real estate career including owning and managing a large firm with 70+ agents. Now, she is excited to be focused on her latest endeavor, Lake Norman Agents. Laura does not strive for her company to be the largest firm in the market. She is focused on bringing premier customer service to the clients she, and her firm, serves.
Laura's passion and focus has always been taking the role of advocate for her clients. She has never believed she is a real estate "salesperson", but rather a resource for her clients to get reliable information to make informed decisions. By completely focusing on her client's needs, and being relentlessly honest in every communication, Laura has built a strong reputation in the community as a no-nonsense, straight talking real estate professional. In every situation she asks, "What would my client want me to do?" before moving forward. Because of this, her business has been built solely on recommendations from past clients.
Laura began her career in 1994 for a local real estate company in Mooresville. In her first year in the business she was named Rookie of the Year for that company. As her business developed she saw a need for affiliating with a national real estate company to give her listing clients more exposure in the market. She moved to Century 21 Hecht Realty and worked under the Century 21 umbrella until 2004. During her time with Century 21 she won many awards, including the Grand Centurion award. She was named the top agent for Century 21 in the Carolinas in her final year with that company.
Laura still saw more opportunity to improve her customer service and searched out better ways to assist her clients in marketing their homes. Her passion for customer service eventually led her to RE/MAX. The RE/MAX business model allowed her to affiliate closely with other top tier agents in the industry. RE/MAX fit her so well that in 2004 she purchased a franchise and started RE/MAX at the Lake in Mooresville with a partner. That company grew phenomenally over the years and was one of the leaders in the real estate industry at Lake Norman. Laura and her partner won many awards as owners. Their first year they were awarded the Hustle Award, given to owners who achieved outstanding success in their first year. They were also awarded the "Broker Owner of the Year" award twice in their 8 years as RE/MAX owners for their outstanding achievements.
Over time, though, Laura realized that the real estate business model that had served her clients so well was not working as effectively as it had in the past. The phenomenal growth of real estate internet platforms made it hard for the large companies to compete effectively in an advertising market that is still continuing to change at lightning speed. Laura began to believe that the time of the large real estate company, with many agents sitting in a building waiting for clients to come to them, was coming to an end. So, in late 2012 Laura made the hard decision to sell her company and focus on what she believed was coming next – strong internet presence to meet buyers and sellers where they are searching for information coupled, as always, with close communication with her clients.
With Lake Norman Agents, Laura is setting the standard for the next best way to serve her clients effectively. She has built a small but focused team of professionals who will serve their clients on a personal level while giving them the maximum exposure to buyers where and when buyers are looking for real estate.
As the market continues to change and adapt you can be sure that Laura Chilcoat, and Lake Norman Agents, will continue to stay one step ahead of the market. Laura will always put her client's needs first and knows that success only comes after the client's goals are met.