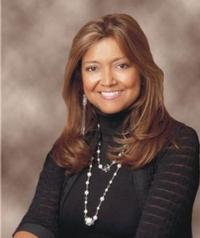 Patricia Mukhtar
Broker / Realtor
(704) 658-7417
Patricia spent her childhood in Cali, Colombia. She immigrated to the United States in 1988 to join her mother, who made the move earlier.  Patricia lived in New Jersey and worked as an accountant until 2004.  Her move to North Carolina came when her husband was transferred to this area.  She had many connections from her home country. 
Her vibrant personality and ability to speak fluent Spanish caused her friends and family members to ask for her help over and over when they were trying to purchase property.   They needed her knowledge and her language skills.
That's when she realized she needed to get her real estate license so that she could truly help, rather than just be an interpreter. Patricia began her career at Coldwell Banker, United in 2005.  She achieved the Rookie of the Year award for her  outstanding performance that first year by selling 29 properties in her first 12 months.
As her business grew, Patricia realized that she needed to affiliate with the strongest brand in the country so that her clients had access to the best marketing tools possible.  After researching several national brands Patricia chose RE/MAX.  She believes that the recognition and respect that the RE/MAX brand brings when she is marketing properties adds that indefinable "extra" that makes the difference. 
Patricia has travelled in many countries and her familiarity with different cultures gives her a unique ability to adapt to each client's needs.  She understands that our life experiences shape how we approach decisions, and she is great at working with her clients to achieve successful results.  She also has connections with investors from many different countries which gives her a built in potential buyer base when she lists a new home. 
By far, though, Patricia's greatest strength is her willingness to work tirelessly for her clients while maintaining a positive attitude.  She is upbeat, confident, and hard-working.  Patricia never gives up when representing her buyers and sellers so they always get the best deal possible.